When your own backyard isn't quite cutting it, or when you don't have a private back yard of your own
Rent our Sniffspot: a safe, private dog park
Get a safe, private dog park experience
Enjoy all the fun and exercise of exploring a new location with your pup, without the distraction and challenge of a public dog park. 
A safe escape:

Enjoy the ultimate safe space to explore and exercise

 

Distraction-free dog time:

Minimize distractions or triggers and maximize quality time with your dog

 

Off-leash enrichment:

Explore and complete activities you can't get anywhere else, like nose work or agility

 

Stress-free playdates:

Socialize your dog in a controlled, private environment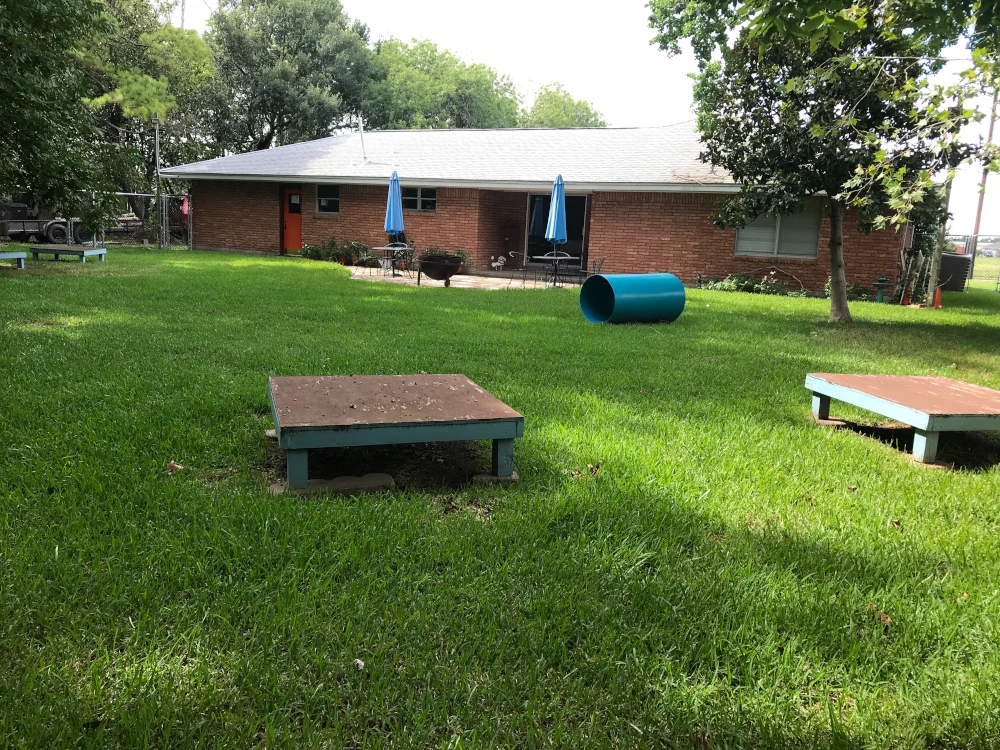 Our Sniffspot is a safe, quiet, country-like escape near Pasadena and southeast Houston.  
Sniffspot is a web-based platform that connects dog owners with people like me who have safe, enjoyable spaces that dogs can explore. It's like going to a dog park, but without the drama. 
Our Sniffspot is a peaceful country-like escape in the city. I provide a relaxed environment, perfect for fearful dogs who need a bit of quiet to build their confidence or for owners who want to relax and read a book in the shade while their dogs explore within a securely fenced area. Owners who are working with reactive dogs can take a breather here, too; we are remote enough that we don't have the constant stimuli of most urban areas.  
Practicing nose work or agility?
Dogs who love to sniff or practice nose work will find a glorious experience here, with many different types of plants (all animal-safe with no chemicals used) and wildlife like squirrels, birds, and possums who visit the yard when dogs are not there.  
If you're training for a dog sport or simply want more activity, just ask! We can provide hula-hoops, weave poles, and other training amenities. You can introduce your dog to a few simple agility/parkour obstacles that will help socialize young dogs and build confidence in adults who aren't comfortable with tunnels or uncommon objects yet.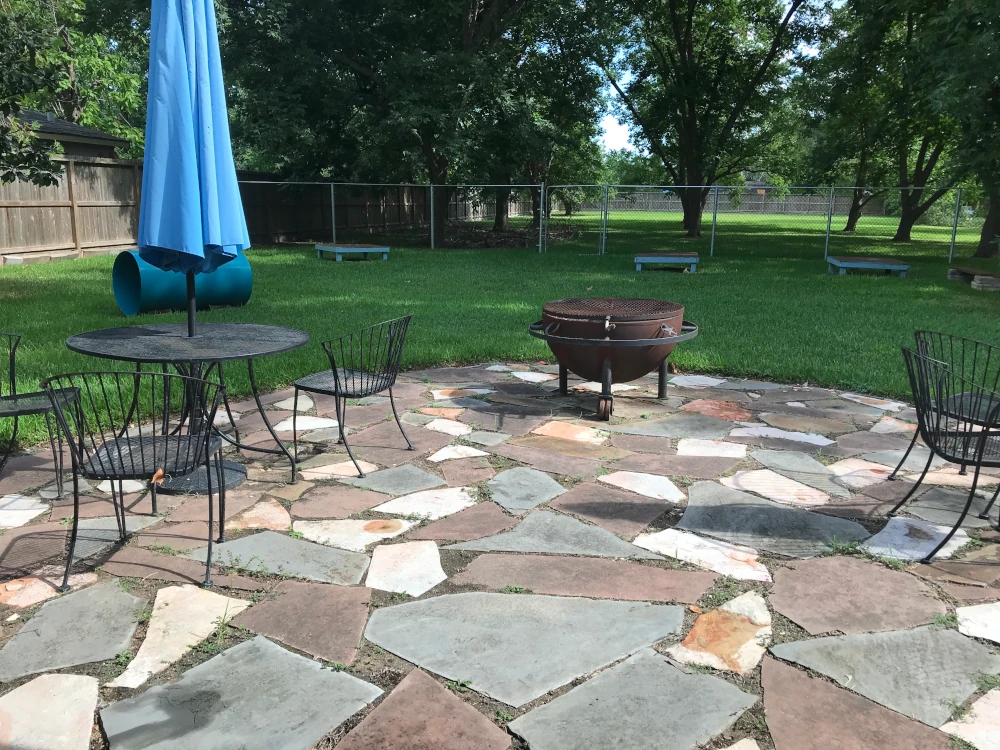 Our Sniffspot has a countryside feel despite its convenient location near Pasadena and southeast Houston, less than 3 miles from I-45 and yet peaceful and quiet. The yard measures 70 ft. x 85 ft. (5950 sq ft.) and can accommodate up to 3 dogs at a time.  
There are occasional pedestrians on the sidewalk over 50 feet from the yard and mostly visually blocked by my house. No other dogs will be visible; my dog will be indoors at my home next door and the neighbor's dog is often indoors, though may bark briefly if outdoors (not visible from the Sniffspot). Chickens are over 75 feet from the yard and will also be visually obscured though may be audible at a low level.  
Poop bags and trash can

 

Water hose for fresh drinking water

 

Agility/parkour obstacles

 
Chairs/tables with umbrellas

 

Hand sanitizer

 

Fertilizer- and pesticide-free plants

 

Off-street parking in private driveway

 

Grass mowed short

 
Shaded by mature pecan trees

 

Adjacent open areas for buffer zones

 

Pleasant scenery (trees and flowers)

 

Electric outlet

 

Lighting at night